---
Tailored Notion is a browser extension to improve the look of your favorite app when you use it directly from Chrome, Firefox, Brave ...

Install
Add To Chrome, Brave...
Add To Firefox
Once the store procedure is complete,
make sure to pin the extension for easy access.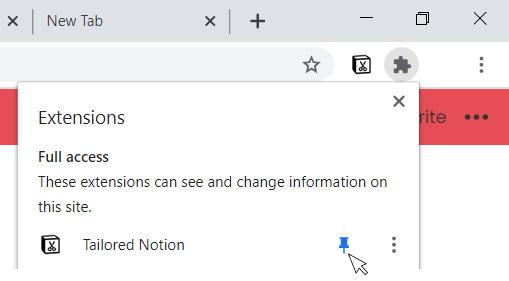 By clicking on the logo, you will access all available options.
You must hit Save and refresh the page to see the changes.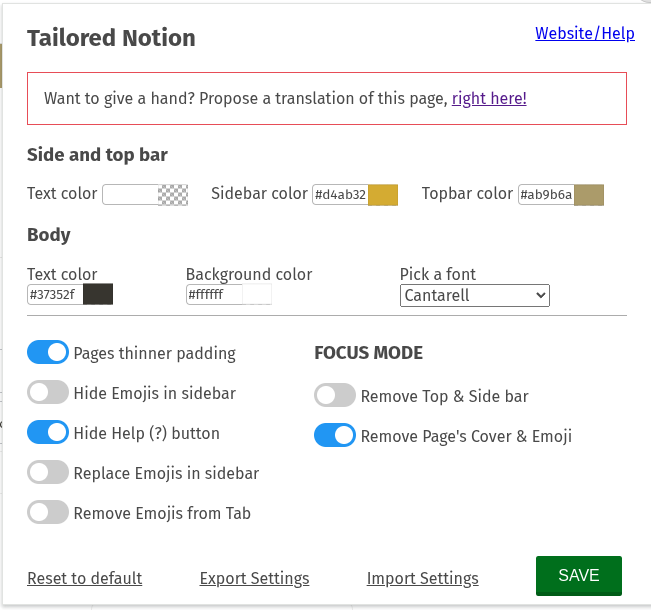 Preview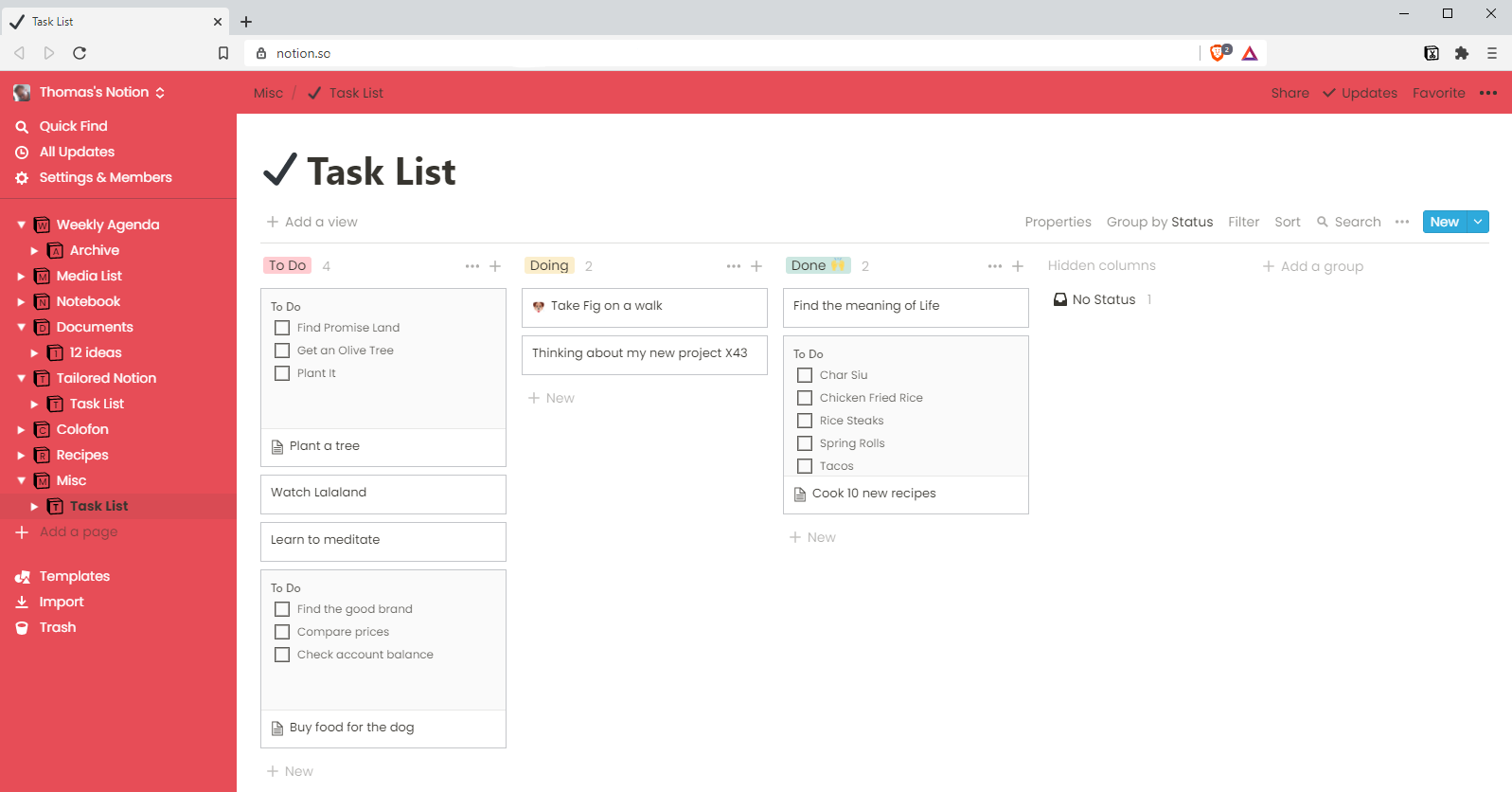 Features
Pick a sidebar & top bar color
Pick a font from your device
Remove page's icon and cover
Hide side & top bar
Pages get a thinner padding when width is 100%
Hide Emojis in the sidebar - get a slick look
Replace Emojis in sidebar by Notion's logo with the first letter of the page
Remove emojis from the browser tab
Remove the help button
Help this project